"Broborg", Husby Långhundra, Uppland.
1977
Foundations of Iron Age double ring wall fortress from ca 800 AD,
Uppland, north of Stockholm.

Oil on canvas,1977.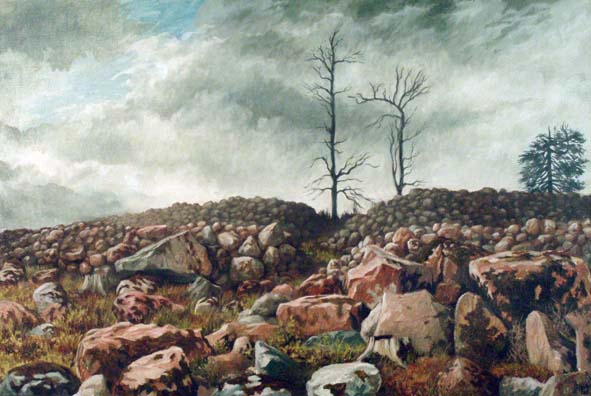 I have been painting landscape a long time,
in between other occupations, such as that of theatre set designer during the late seventies and eighties, and art teacher for children during the last thirty years.

Apart from the painting on this page from 1977, most of the work shown here comes from the last 10-20 years, during which time I have almost exclusively painted the landscape of the royal park in Drottningholm, near where I live in Sweden.